Why choose a villa holiday in Crete?
Let's say you have already decided to visit Crete from your "best islands to visit in Greece" list.
Now its time to choose between the "best places to stay in Crete. How do you decide where to stay? Do you prefer hotels, resorts, apartments, villas, or something different every day?
There is no simple answer as it all comes down to personal preferences and your travel companions.
Here are 9 reasons to stay in a villa over anywhere else:
Villas are cost effective
There is no better way to say it than this. Villa rates compare very well with hotel rates considering the space you get in return. They can also house more people, meaning you can split the costs. If you factor in also the cost of cooking instead of eating out, more often a villa will be the better deal. 
The Privacy
For those appreciating having their own space and privacy, a villa scores higher on all aspects including social distancing. You have the entire place only for you and your friends. Peace and quiet are your only neighbours and the parking spot is right there. Most of the time a villa is in lower key residential areas, away from busy streets, or even in secluded areas.
Did we mention your own private pool?
You can splash as much as you want, let the kids be kids or simply relax on sun loungers, which are enough for everyone. Forget about preparing your pool bag, everything is right there, where you left them, including your pool towels. And the best part, the pool is always open, so you can enjoy an evening dip after the sunset.    
All the comfort of a home
With a living room, lounge space, separate bedrooms, multiple bathrooms, fully equipped kitchen, dining space, you can just sit back and relax. It is just like having your own property abroad. Visit the grocery store for some fresh, local ingredients and do your own cooking at your own pace. Check out this fully equipped kitchen.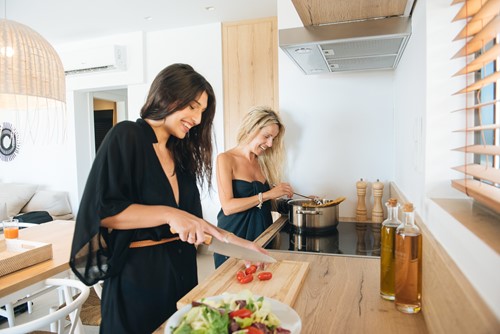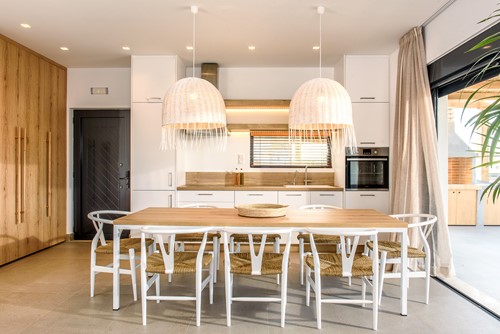 Best suited for family holidays
It has never been easier to fit your family of 5 than renting a villa. Everyone gets their room, there is a washing machine, you can use the kitchen for those special snacks, there are spaces to play and many villas offer a variety of kids or toddler friendly facilities. Overall a villa offers a certain safety, when you are in a rural location, on a private property, away from strangers.
Book a villa for an authentic experience!
You can choose your villa based off your own personal taste. Looking for something a bit rustic with an old-style charm or a modern masterpiece, there is something for everyone to start exploring the surroundings. Luxury villas are often impressive, one-of-a-kind properties such as châteaux, penthouses, ski chalets, or modern beach houses. Villa locations vary as well from charming countryside to beach front.
They're great for groups
Be altogether in one place with friends and family. In a villa there is plenty of space for everyone to socialise together in a relaxed and comfortable environment. You can do that in the villa's lounge or living room or outside on the terrace with a cocktail in hand, around the al fresco dining or by the BBQ, is totally up to you!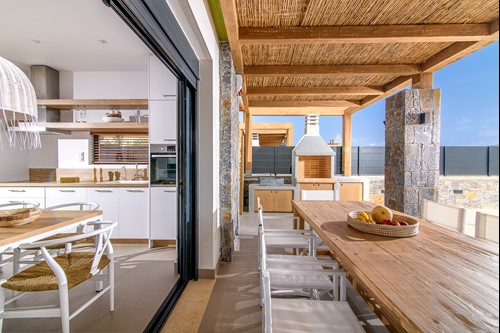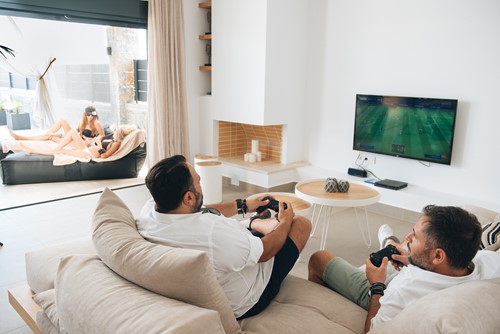 More sustainable
If you want to support sustainable travel, booking a villa is your ticket for eco-friendly stays. Except the lower energy consumption than hotels or resorts, the villas can easily apply green policies such as solar power, sustainable produce and supporting the local community.
Pamper yourself!
With most luxury villas the concierge services are just a part of their identity. Never miss out to reach to your host for bespoke offers ranging from private tours and recommendation to exclusive activities and discounts with selected partners. Trust a local to show you the best of the place, and why not do it in style?
There you have it, our top reasons for staying at a villa in Crete on your next holiday!